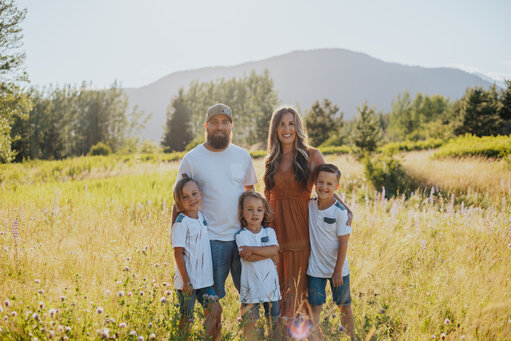 Pastor Blake and Ashley moved North to Terrace in the summer of 2011 to Youth Pastor at Terrace Pentecostal Assembly. Pastor Blake served there as Youth Pastor and Assistant Pastor for a few years. In September 2016 Pastor Blake and Ashley joined the Starlund's Team at Waaps Nagwaadm, in Terrace, as the Assistant Pastor of the Tsim Genx Network.
In September 2019, Pastor Blake and Ashley responded to the call of Lead Pastor of Kitimat Pentecostal Fellowship.
They have 3 amazing boys - Titus, Maximus, and Kaius. Ashley is a hair stylist who loves to listen, love people, and make them feel at home.